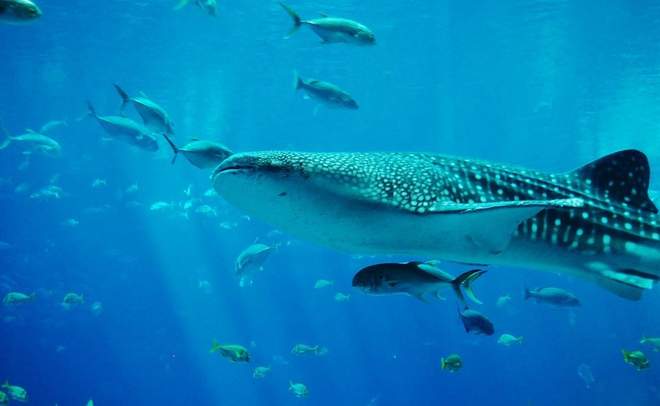 Tourism
The landscape isn't the only thing worth coming for. Djibouti is one of the best places to swim with whale sharks. Swimming near one is like watching a freight train go past – these gentle omnivore fish are enormous, the biggest in the world.
While many countries attract divers to their shores to swim with whale sharks, most are contrived – little more than feeding time at the zoo. In Djibouti, however, the experience is more like swimming in David Attenborough's Blue Planet – and entails the kind of wildness that's so rare in today's tourism.
You board a little wooden boat, sail until you can't see land, and jump into dark deep sea. It requires more than a ounce of faith.