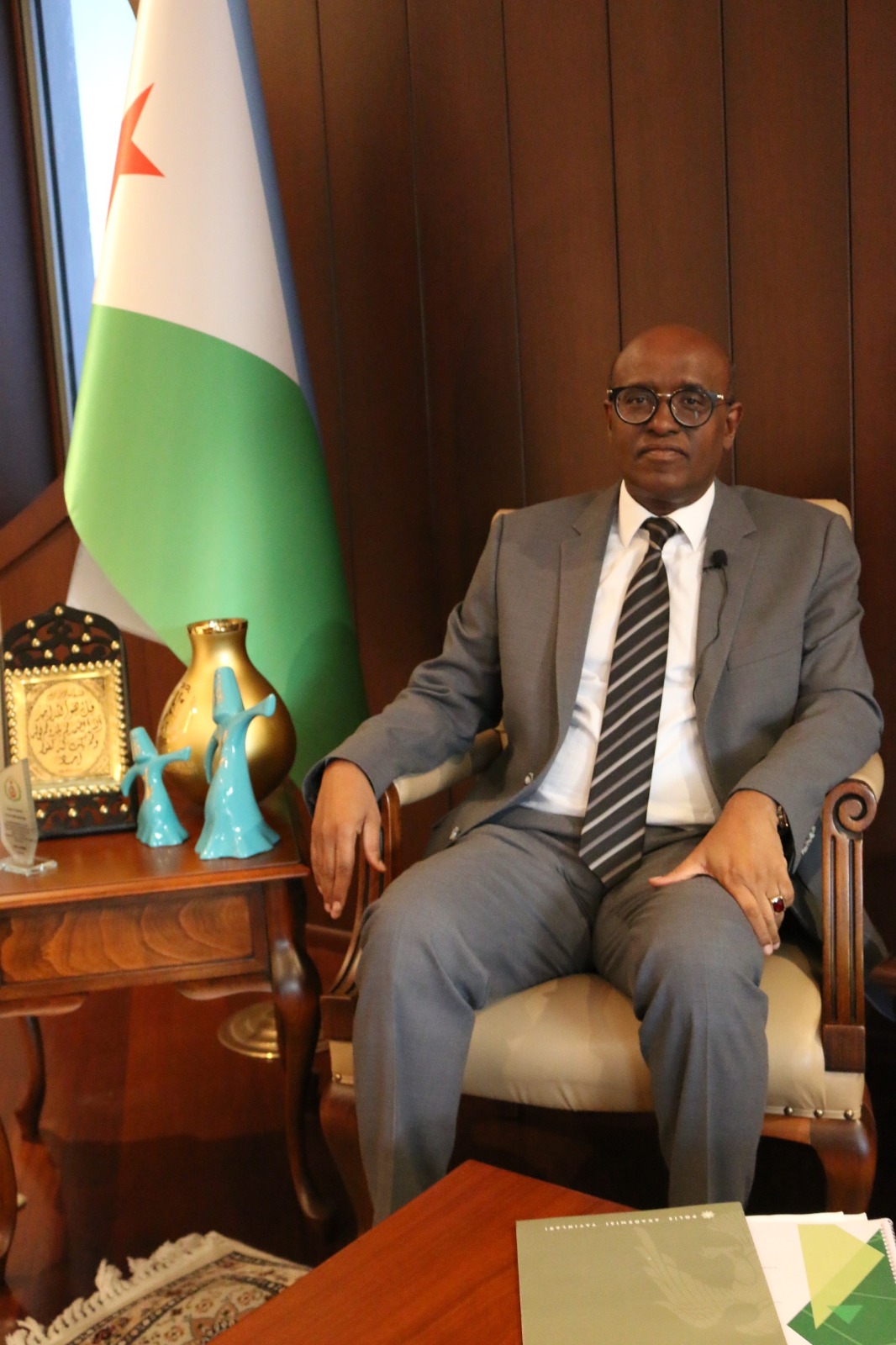 H.E ADEN HOUSSEIN ABDILLAHI: DEAN OF THE AFRICAN DIPLOMATİC CORPS IN TURKEY
The Djiboutian ambassador, H.E Aden Houssein Abdillahi was named Dean of the African Diplomatic corps on the 24th February 2020. The position was previously held by the Ambassador of Democratıc Republic of Congo, H.E. Marcel Mulumba Tshidimba. The African Diplomatic Corps (ADC) in Turkey is an organization composed of 36 ambassadors to Turkey representing African countries. The goal is to lobby Turkish politicians and educate diplomats, educators, policy analysts and the media on current affairs in Africa.
H.E. Aden Houssein Abdillahi is honored to be named as the Dean and understands that he is the voice of his colleagues. Such an important position, that the Djiboutian Ambassador cherishes and believes that his duty is to teach Turkey about the great continent of Africa but also to tighten, strenghten and extend relations between the African continent and Turkey. On the other hand, he does not neglect the relations between the African countries, believing a big important part of our success is in our unity.
As the Dean of the Africa Diplomatic Corps, H.E. Aden Houssein Abdillahi wishes to fullfill his duty and to be up to his colleagues' hopes.